Wooden Toddler Balance Bike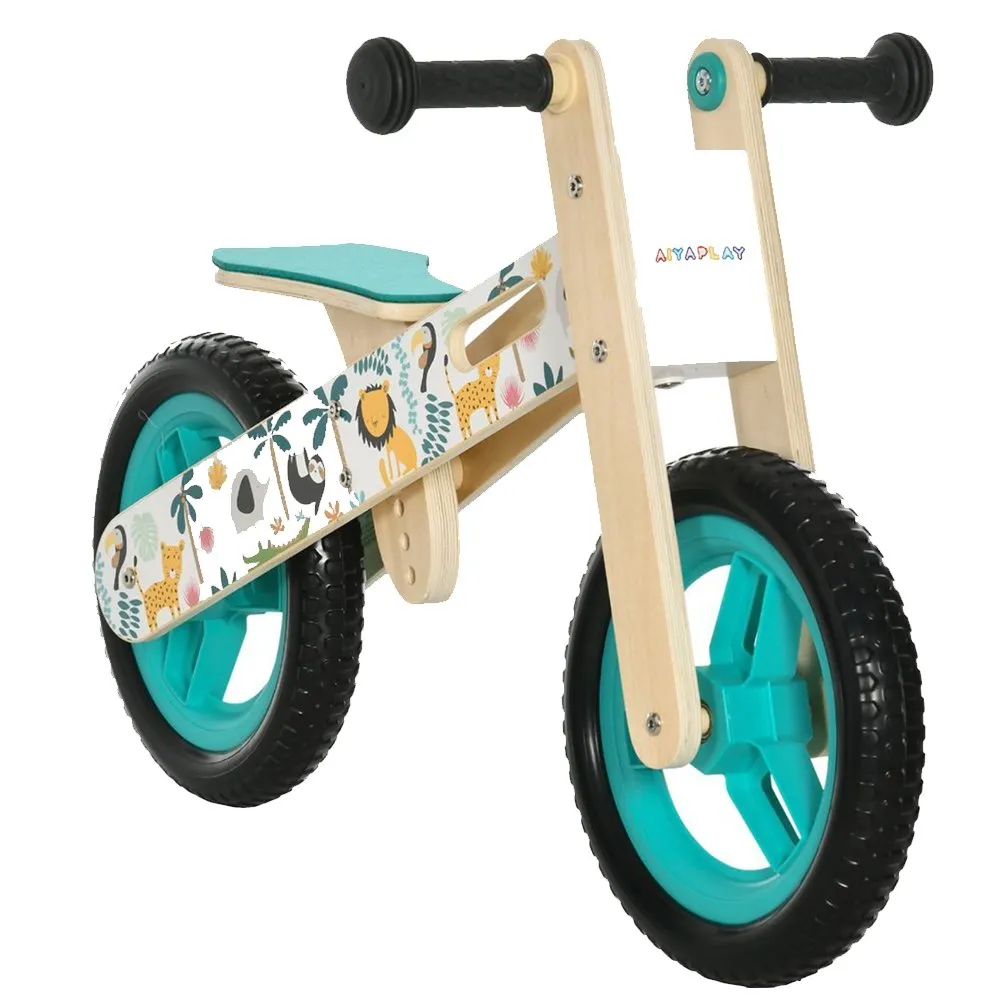 Free UK delivery
Back in stock soon
Be the first to know when this product is back in stock
View all Balance Bikes for Toddlers
Our wooden toddler balance bike is a fantastic way to help your child learn how to ride a bike. This bike is designed without pedals, providing a safe and easy way for toddlers to learn the basics of balance and coordination before moving on to a traditional bike.
The seat can be adjusted between 34-40cm, making it suitable for kids of different heights, and the soft grip handles and non-woven cushion make for a comfortable riding experience. The EVA wheels on this balance bike ensure they won't scratch your floors if used inside.
This balance bike is perfect for toddlers between 1-3 years old, with dimensions that measure H 50cm x L 87cm x W 37cm and a maximum load of 30kg.
Order today with free UK delivery, and give your child the gift of learning how to ride a bike.
Product Features & Delivery Information
Free UK Delivery

2–3 Working Days

Suitable Ages

1-3 Years

Bike Dimensions

H 50cm x L 87cm x W 37cm

Maximum Load

30kg
Other great Balance Bikes for Toddlers
Get £5 off your first order when you join our exclusive members only club. (the code never expires)