Kids Small Bouncy Castle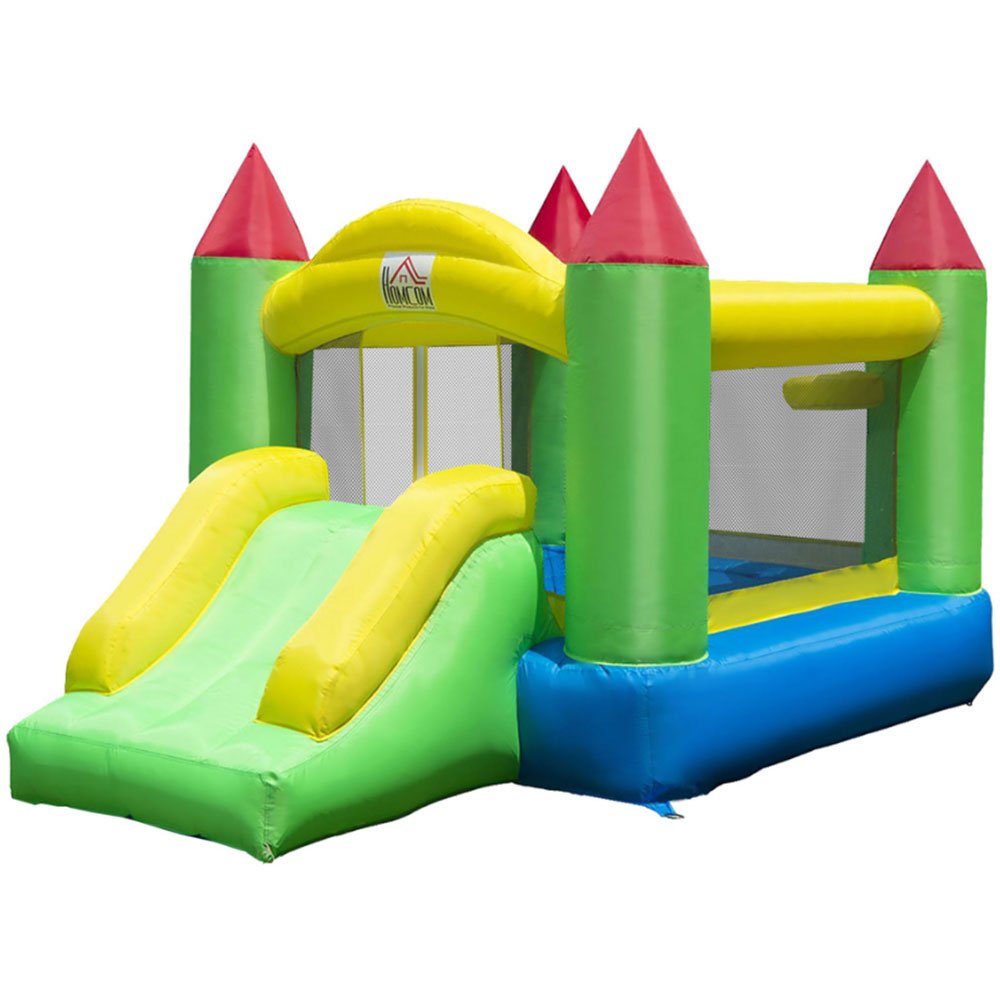 Free UK delivery
In stock
View all Bouncy Castles
In-stock
4 interest free payments of £50.00 with
Our small bouncy castle provides endless hours of fun and entertainment and is the perfect addition to any play area, whether it's indoors or outdoors. Featuring a built-in trampoline and a basketball hoop, kids can jump, bounce, and shoot hoops to their hearts' content.
This bouncy castle is made from high-quality materials. It comes with mesh netting to ensure your child's safety as they play. The compact size makes it perfect for small spaces; you can set it up in your garden or even a large living room.
Perfect for parties and playdates, our small kids' bouncy castle will be a favourite among your little ones and their friends. Order today with FREE UK mainland delivery, and give your children the gift of endless fun and excitement!
Product Features & Delivery Information
FREE UK Delivery

2-3 working days

Suitable Ages

3+ Years

Maximum Load

100kg

Product Dimensions

L 300cm x W 180cm x H 160cm
Other great Bouncy Castles
Get £5 off your first order when you join our exclusive members only club. (the code never expires)