Kids Light Blue BMW i8 Electric Ride-On Car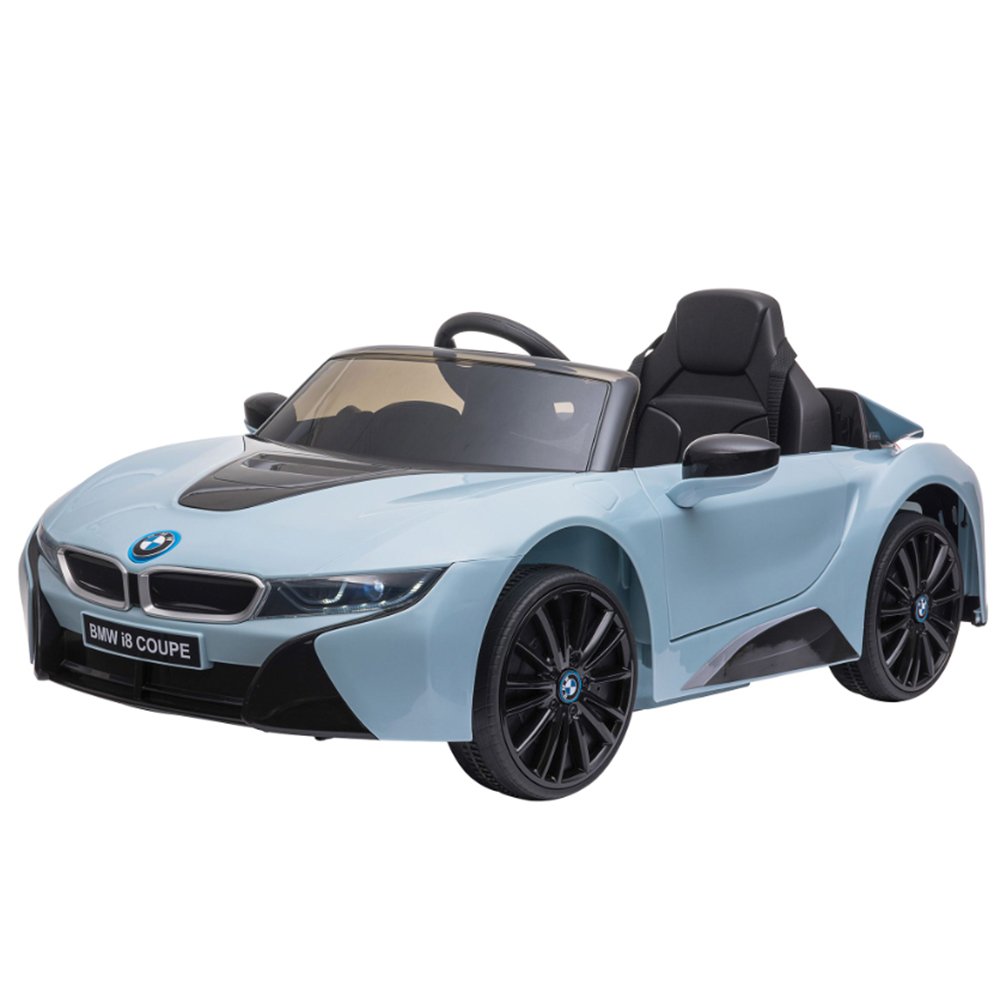 KIDAROOS 1
Free personalised number plate with all kids car orders*

Free UK delivery
In stock
View all Kids Ride On Cars
In-stock
4 interest free payments of £41.25 with
Discover the exhilarating ride of our kid's light blue BMW i8 ride on car. This electric car is officially licensed and designed to look like a real BMW i8 Coupe, providing your child with a realistic driving experience in a cool and sleek blue design.
Safety is always a top priority with this ride-on car, which features extra-wide tyres, a seat belt, and rear suspension for a smooth and secure ride.
The car has fully functional features, including buttons to drive forward and backward, light-up the LED headlights, and beep the horn. It also has two doors that open for easy access and an MP3 player input for your child to play music as they cruise along.
This ride-on car also includes a remote control, giving parents the ability to control the vehicle when needed, ensuring a safe and enjoyable ride for everyone.
This light blue BMW i8 ride-on car measures 46cm x 115cm x 72.5cm, with a seat that measures 32cm x 18.5cm. It is recommended for children aged between 3-6 years and can hold a maximum weight of 30kg.
Product Features & Delivery Information
Free UK Delivery

3 – 4 working days

Suitable Ages

2 – 6 years

Warranty

6 months

Voltage

12v

Charging Time

8 hours

Driving Time

1 hour

Product Size

115cm x 72cm x 46cm

Seats

1

Max Speed

3-5 km/h

Maximum Weight

30kg
Product tags:12v Ride On CarsKids BMW Ride On Car Range
*The free personalised number plate for this car is produced and despatched separately, delivery can take up to 9 working days.
Other great Kids Ride On Cars