Kids Ride On Digger - Kids Ride On Excavator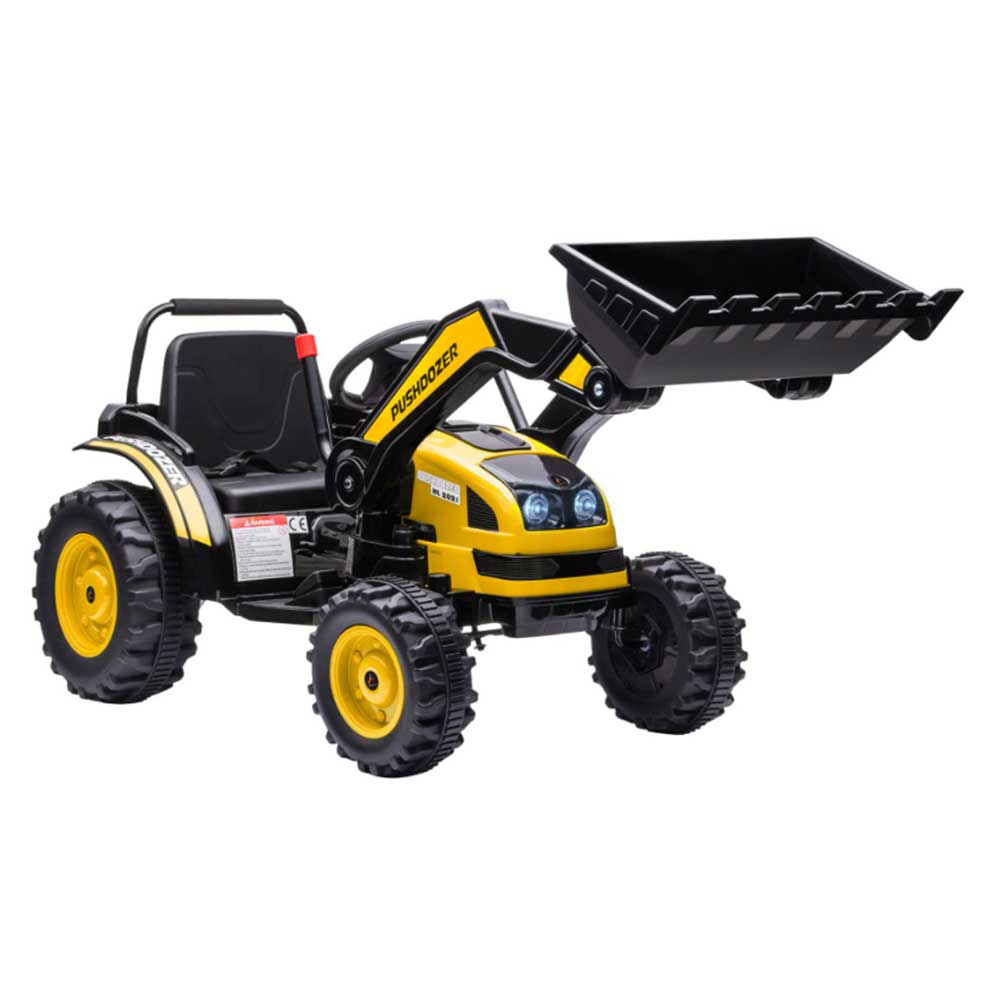 Free UK delivery
In stock
View all Kids Ride On Cars
In-stock
4 interest free payments of £32.50 with
Our ride on digger & excavator is a miniature marvel of mucky fun and safety that isn't just a toy; it's an authentic experience that will leave your child thrilled and beaming with excitement.
These toys are sold with working headlights, a real steering wheel, a working bucket, a digger arm, and built in music, all of which offer little ones a voyage into imagination where the journey is as exhilarating as the destination. The 6v electric motor provides 45 minutes of driving fun on a single 8 hour charge, making sure the riding fun never stops.
This child ride in digger excavator has two different speeds (1.5 or 2.5hm/h) which ensures little ones feel the thrill of driving while keeping safe. The large, comfy seat comes with a seatbelt, securing them snugly for the ride ahead, and with four large wheels for a smooth ride, every drive is a delight for your little ones.
Designed for little ones aged 3-5 years, with a maximum load capacity of 25kg, this digger and excavator is built to last when digging. Some light assembly is required, and easy-to-follow instructions are provided.
Order this digger kids toy today for free UK mainland delivery.
Kids Ride On Features & Delivery Information
Free UK Delivery

2 – 3 working days

Warranty

6 months

Suitable Ages

3 – 5 years

Voltage

6v

Product Dimensions

65cm x 132cm x 62cm

Charging Time

8 hours

Driving Time

45 minutes

Max Speed

2.5 km/h

Battery Type

4.6Ah lead acid

Seats

1

Maximum Load

25kg
Fast delivery, great model features
Delivery was super fast, they met the est delivery date and the ride on digger is top notch quality!
Hey Liam, thanks for the great review, we hope your little one enjoys the digger!
Next day delivery!
Digger received within 3 days as promised. Thanks!
Glad your little one loves the digger/excavator, Aiden!
Check out these similar truck digger toys
For parents who love this electric toy, we also stock these other great ride on cars.
Get £5 off your first order when you join our exclusive members only club. (the code never expires)