Kids Pink Mercedes Maybach S650 Electric Ride-On Car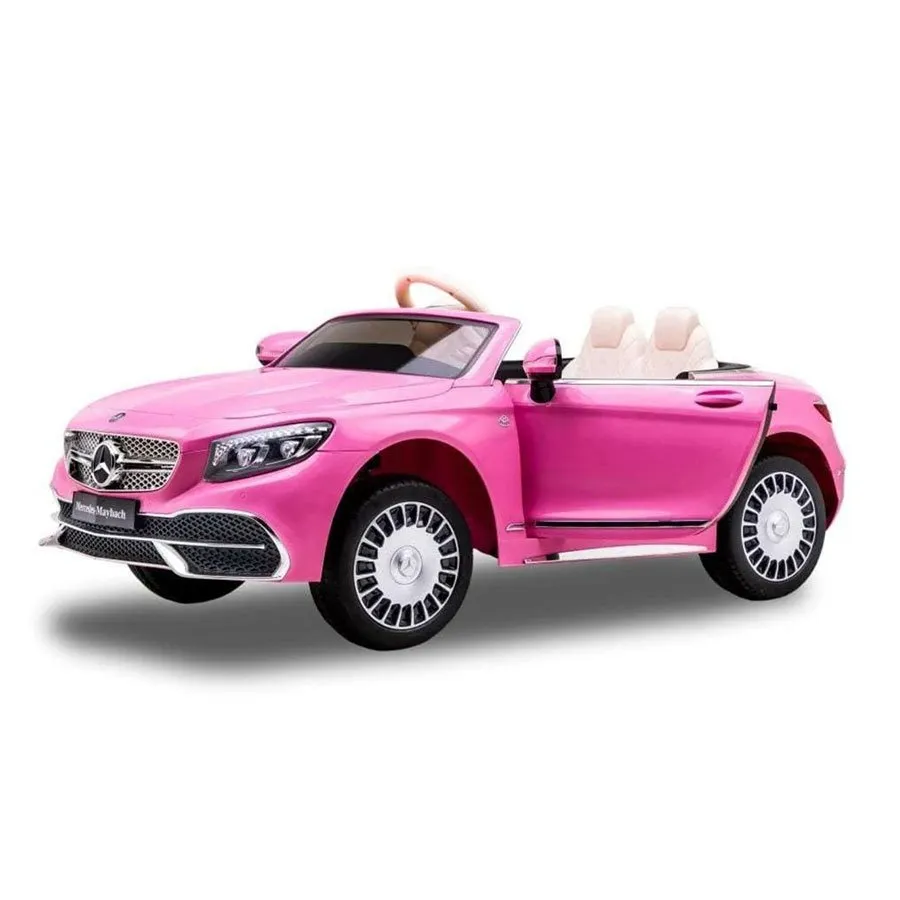 KIDAROOS 1
Free personalised number plate with all kids car orders*
£259.99

Free UK delivery
View all Kids Ride On Cars
In-stock
4 interest free payments of £65.00 with
Driven by a powerful 12-volt rechargeable battery, this luxurious Mercedes Maybach S650 children's ride-on electric car is finished in bright pink paintwork and has a top speed of 5km/h.
As you would expect from the iconic German carmaker, this ride-on is fully loaded with goodies such as MP4 entertainment, realistic engine sounds, key ignition, a safety belt, working lights and opening doors.
Product Features & Delivery Information
Suitable Ages

2 – 6 Years

Voltage

12V

Seats

1

Charging Time

8 Hours

Driving Time

1 hour

Body Size

124cm × 70cm × 50cm

Max Speed

3-5 km/h

Warranty

3 Months

UK Delivery

Free (1 – 2 working days)
Product tags:12v Ride On CarsKids Mercedes Ride On Car RangePink Ride On Electric Cars
*The free personalised number plate for this car is produced and despatched separately, delivery can take up to 9 working days.
Other great Kids Ride On Cars