Kids Black Lamborghini Urus 12v Electric Ride-On Car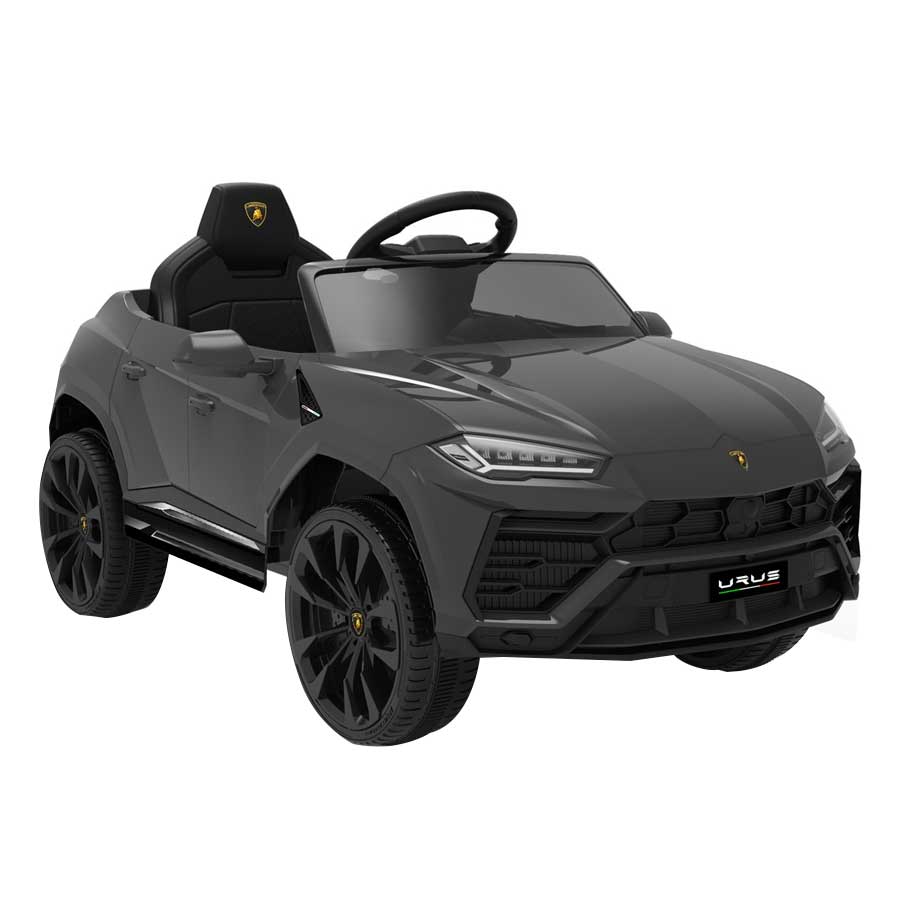 KIDAROOS 1
Free personalised number plate with all kids car orders*

Free UK delivery
Back in stock soon
Be the first to know when this product is back in stock
View all Kids Ride On Cars
Providing children with hours of driving fun, this officially licensed black Lamborghini Urus ride-on toy is driven by a 12-volt rechargeable battery, provides a continuous 1-hour riding time from a single charge, and has a top speed of 5 km/h.
This car includes fantastic features such as a seat belt, 2.4Gz parental remote control, LED lights, realistic engine sounds and an MP3 player input so your child can play their favourite music tracks.
Based on the 2017 SUV, this car is suitable for children in the 2-6-year-old age range with a maximum user weight of 30kg.
Product Features & Delivery Information
Suitable Ages

3 – 6 Years

Warranty

12 Months

Voltage

12v

Max Speed

5 km/h

Battery Type

7Ah Lead Acid

Seats

1

Maximum Load

30kg

Product Dimensions

105cm x 65cm x 52cm

UK Delivery

Free (1 – 2 working days)
Product tags:12v Ride On CarsKids Black Ride On CarsKids Lamborghini Ride On Cars
*The free personalised number plate for this car is produced and despatched separately, delivery can take up to 9 working days.
Other great Kids Ride On Cars
Get £5 off your first order when you join our exclusive members only club. (the code never expires)