Kids Pink Jaguar F-Type Electric Ride-On Car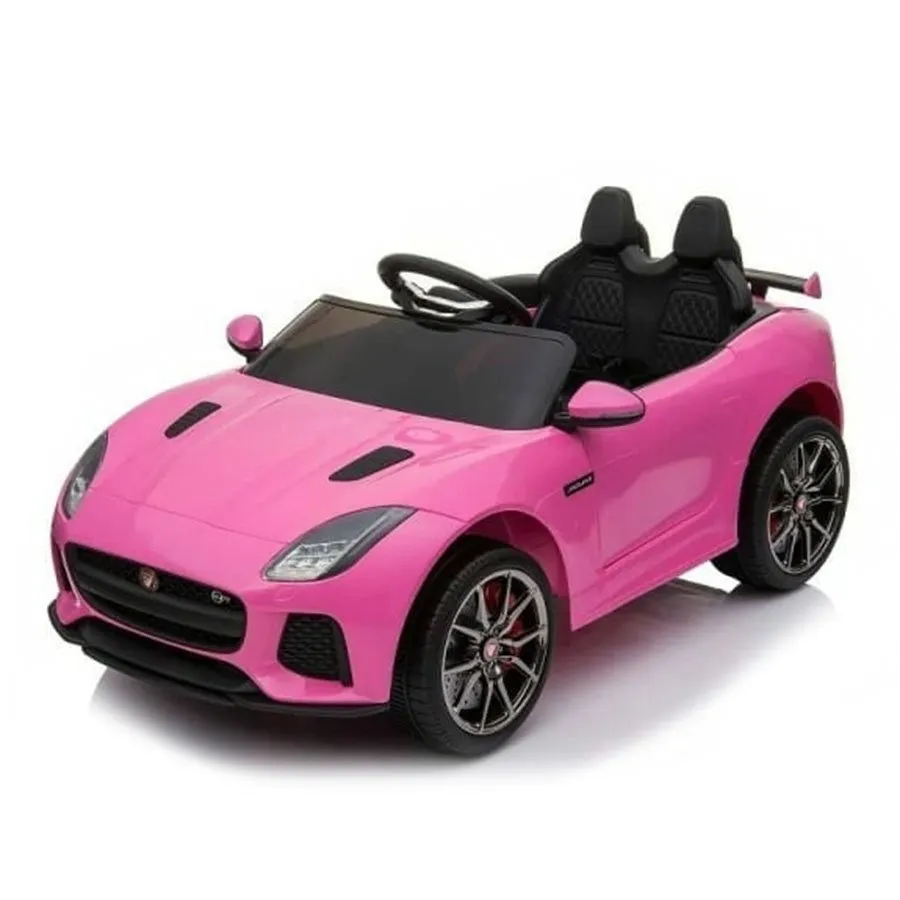 KIDAROOS 1
Free personalised number plate with all kids car orders*
£169.99

Free UK delivery
Back in stock soon
Be the first to know when this product is back in stock
View all Kids Ride On Cars
Based on the iconic Jaguar F-Type Coupé, this officially licensed children's ride-on electric car is finished in striking pink paintwork and is powered by a 12v rechargeable battery, giving it a top speed of 3km/h.
Packed full of goodies, this ride-on includes MP3/USB connection, push-button ignition and LED headlights and can be controlled with either the onboard steering wheel and pedals or parental remote control.
Product Features & Delivery Information
Suitable Ages

2 – 4 Years

Voltage

12v

Max Speed

4 km/h

Seats

1

Maximum Load

25kg

Product Dimensions

110cm x 65cm x 48cm

Warranty

3 Months

UK Delivery

Free (1 – 2 working days)
Product tags:12v Ride On CarsPink Ride On Electric Cars
*The free personalised number plate for this car is produced and despatched separately, delivery can take up to 9 working days.
Other great Kids Ride On Cars