Kids Honda 6v Ride On Quad Bike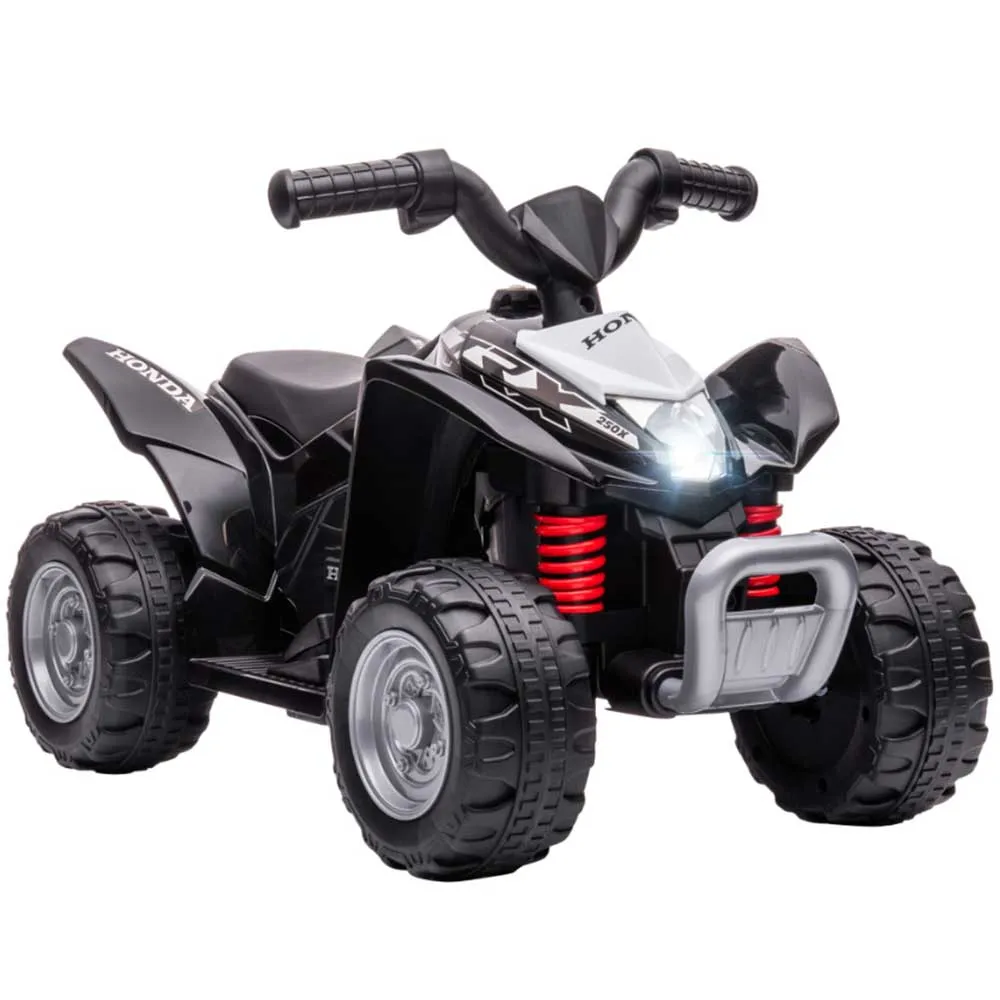 Free UK delivery
In stock
View all Kids Ride On Electric Motorbikes
In-stock
4 interest free payments of £18.75 with
Our kid's officially licensed Honda 6v ride-on quad bike provides an exhilarating adventure for your little ones as they embark on their off-road driving experience!
This Honda quad bike features LED lights, a horn, and a foot pedal accelerator, which provides a thrilling and immersive playtime for your kids.
This kids' quad bike is powered by a 6v rechargeable battery, allowing kids to enjoy a thrilling ride for up to 45 minutes when fully charged.
This ride on quad bike measures 43.5cm x 65.5cm x 38.5cm and the seat is positioned 28cm off the ground, offering a secure spot for your child to enjoy their adventure. The wheels, measuring 19cm in diameter, ensure stability and manoeuvrability, enhancing the overall riding experience.
Order today and get FREE UK delivery.
Product Features & Delivery Information
Free UK Delivery

2 – 3 Working Days

Suitable Ages

3 – 6 Years

Voltage

6v

Charging Time

8 Hours

Driving Time

45 Minutes

Product Size

43.5cm x 65.5cm x 38.5cm

Max Speed

3-4 km/h
Other great Kids Ride On Electric Motorbikes
Get £5 off your first order when you join our exclusive members only club. (the code never expires)