Modern kids' ride-on cars are built to high-quality, durable standards, but their delicate battery and wiring systems can be susceptible to damage from rough play. To keep your kid's favourite toy in good working condition, it's important to be aware of the common issues that can arise and know how to fix them.
In this guide, our experts provide an overview of the most common faults and practical solutions to keep your child's car running smoothly.
Part One
Is your Ride On Car Remote Control not Working?
The most common issues parents face with ride on cars is a broken remote control. Our experts have put together this handy checklist to try when your ride on car remote control is not working:
Check the batteries for corrosion.
Are the batteries fitted in the correct manner?
Are you using the remote control unit within the specified radius?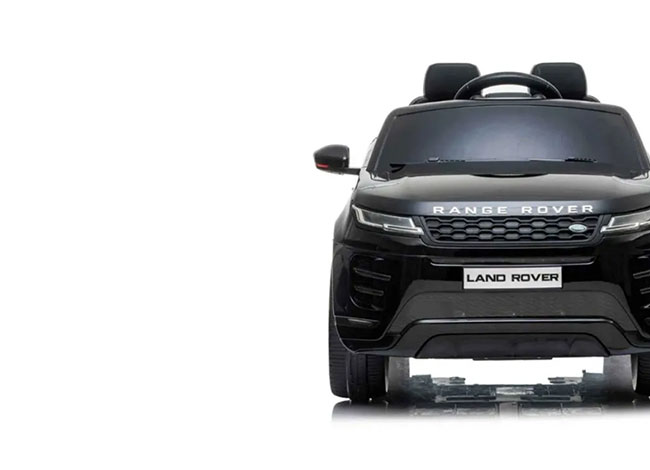 If none of the above steps resolve the issue, you can attempt re-pairing the remote control to the car. Despite the various types of remotes available today, the pairing process is generally straightforward. In this section, we'll provide a step-by-step guide on how to pair a standard remote control with your kid's ride-on car.
Fully power down the electric car.
Press the pairing button on the remote control for 2-4 seconds until the LED pairing light flashes.
Turn on the car.
The LED pairing light should stop flashing, indicating a successful pairing.
Your vehicle should now be controllable by the parental remote control.
Pairing Button Examples (with Images)
The position and icon of the pairing button on your remote control will depend on the unit type. Below, we have highlighted where you can find this button on the most common remote control units.
Part Two
How to Fix a Power Wheels Remote That Got Wet
If your Power Wheels remote gets exposed to water, you can try these simple steps to repair it:
Remove the batteries – Start by removing the batteries from the remote to prevent any short circuits or damage to the electronics.
Dry the remote – Wipe the remote with a dry cloth to remove any water. If the remote was immersed in water, it might be necessary to take apart the remote and completely dry it with a hairdryer on low heat.
Clean the contacts – Check the battery contacts on the remote and use a dry cloth or cotton swab to clean them. You can also use rubbing alcohol to clean the contacts and remove any corrosion.
Allow it to dry – Once you have cleaned and dried the remote, let it air dry for several hours before re-inserting the batteries.
Test the remote – After the remote control has completely dried, put the batteries back in and test to see if it works. If the remote control still does not work, you may need to purchase a new one.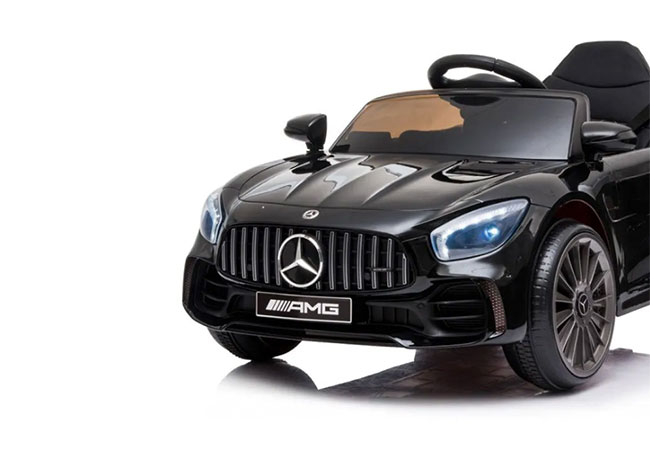 Please note that if the remote control has been submerged in water for an extended period, it may not be repairable. In that case, you may need to buy a new remote control.
Part Three
Power Wheels Has Power but Won't Move – What to Do
Equipped with not one but two motors that drive the battery, it's extremely rare for a single motor to be faulty in isolation and virtually impossible for both motors to fail simultaneously. If your kids ride on car has power, but is not moving forward or backwards, the motor could be at fault. Put your ear near the seat when trying to accelerate. If your Power Wheels makes a clicking noise without any forward or backwards motion, the electronic motor controller is likely faulty.
If your toy is still within its warranty period, get in touch with the retailer you purchased from for a replacement.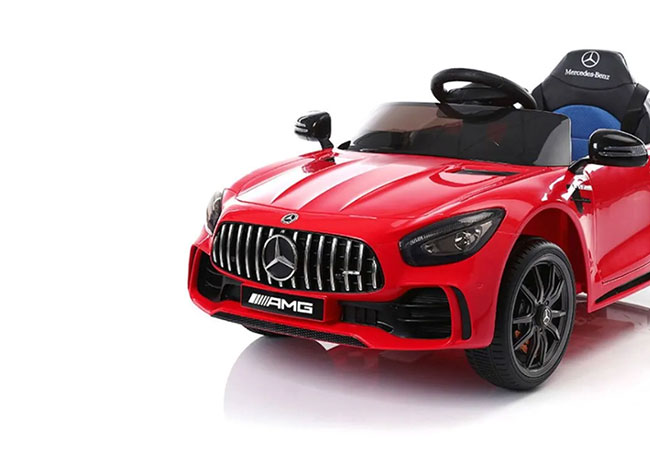 Part Four
Is Your Electric Ride On Car Not Charging?
One of the most frequent faults encountered with kids ride-on cars is related to charging the battery. If your electric ride on car is not charging or working properly, there may be a variety of reasons:
Charging the Battery with a Different charger
To ensure the longevity and proper functioning of the battery in your child's ride-on car, it is essential to use only the charger supplied with the toy. While it may be tempting to use a different charger, doing so can cause irreparable damage to the battery, rendering it unable to charge or hold a charge. This is a common reason for battery failure.
Loose or Corroded Battery Connections
Loose connections to the battery are another common fault. However, this is easy to fix. Check the wiring connections to the battery; if they seem loose, push them firmly into the battery connection port. If the connectors look corroded or oxidised, you need to buy a replacement, as your current connectors will no longer pass power to the battery.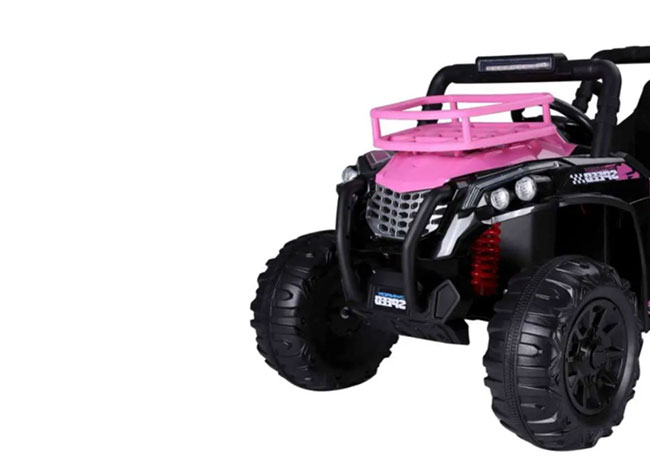 Under and Overcharging the Battery
If treated right, you can expect the battery on your kids' ride-on vehicle to last around two years. The key factors here are how regularly you charge your battery and where you store the car. Make sure you keep the car inside in a dry place; extreme heat or coldness can reduce the lifespan of your battery.
The first time you charge the battery should be longer than regular charges. We have outlined here how regular charge cycles depend on your kid's toy's voltage. We strongly recommend that you charge the battery regularly and at most the stated charging times.
Part Five
How to Improve Traction and Protect Kid's Ride-On Car Wheels
Ride-on toy cars are available with a variety of wheel types, but the majority are equipped with rigid plastic wheels. While these wheels are suitable for indoor use, they can become damaged and lose traction when driven on rough outdoor surfaces such as concrete or gravel.
To improve traction and protect the wheels, consider adding rubber mountain bike tires around the plastic wheels.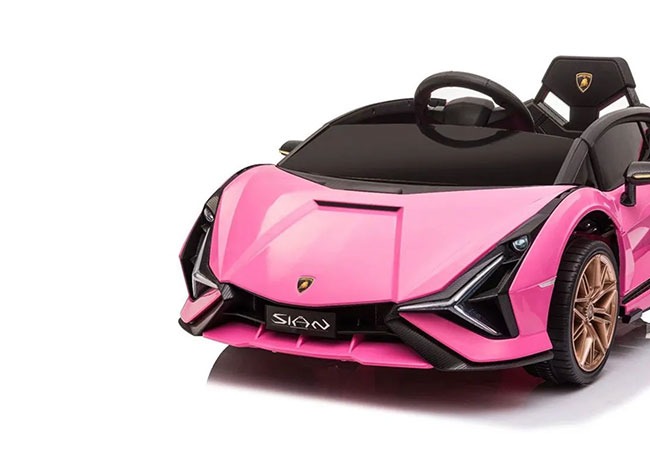 About the Author
Hannah Hill
Entrepreneur, and mother of three. Hannah is a toy expert with 20+ years in the online toy industry, founding the Kidaroos website that sells 10,000+ toys per year. Hannah is always looking for new, innovative ways to keep everyone's kids active and energised in a world full of screens and social media and has been featured in publications such as Authority Magazine.