All electric kids' ride-on cars rely on a power source to run the motors and other electronics in the vehicle, such as MP3 players and onboard sounds. There's nothing worse than seeing your kids face when you get the car out to ride and find that the battery isn't working or runs down very quickly. In this guide we'll talk about some basics of battery maintenance and how to care for it properly to help you get the most life out of your investment as well as ways to upgrade the performance of your toy.
Part One
How Long Does it Take to Charge a Kid's Ride-On Car Battery?
How Long to Charge a 6v Toy Car Battery?
Typically, a 6v battery would require about 10 hours to charge fully using a 6v charger that has an output current of 500mA. However the time required can vary depending on the battery's capacity, the level of discharge, and the output current of the charger.
How Long Does a 6v Ride On Battery Last?
On a flat, dry surface, a typical 6-volt ride-on kids car can last for approximately 45 minutes to an hour before requiring a recharge. This lifespan may decrease if your little one is driving over more challenging terrains.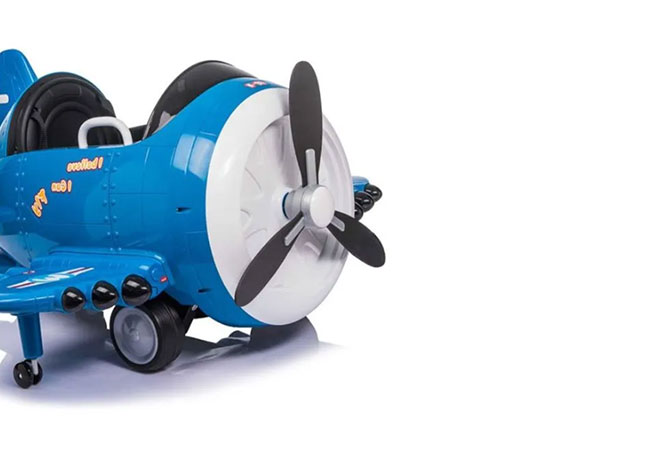 How Long Does a 12v Ride-on Battery Last?
The average lifespan of a 12v ride on car battery is about an hour of continuous use. The primary factor that determines its lifespan is the capacity of the battery, with higher-capacity batteries providing longer life than their lower-capacity counterparts. In addition to capacity, the rider's weight, the terrain, and the toy's speed can all impact battery life. To prolong the battery's lifespan, it's a good idea to take intermittent breaks and recharge it periodically.
How Long Does a 24v Ride On Battery Last?
Generally speaking, a 24v ride-on car battery will last between one to two hours of continuous use. The weight of the rider and the terrain will also affect the battery's lifespan, with heavier riders or rougher terrain causing the battery to drain faster. Additionally, driving at higher speeds will consume more energy and drain the battery faster.
Part Three
How to Charge and Care for your Ride-On Toy Car Battery
Although Sealed Lead Acid (SLA) batteries are generally very reliable, there are several things to be aware of:
SLA batteries are best charged immediately after use. This is especially imperative if the car is running extremely slow or shuts itself off, which is usually signs that the battery is fully discharged.
SLA batteries should never be stored in a low-charge state. Over time they will degrade and eventually they will no longer hold a good charge. As little as 2 or 3 days in a fully discharged state can result in a noticeable loss of battery capacity.
SLA batteries will self-discharge over time. This means that it is best to recharge the battery every 3-4 months even if it not used.
Overcharging the battery can damage the battery.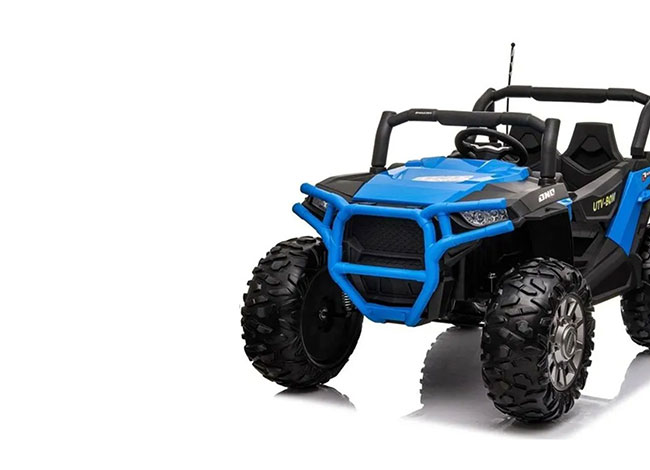 Because of the degradation that happens when a battery is left in a discharged state it is critical that the vehicle be recharged after each use. The factory charger that came with the vehicle can be used to recharge the battery safely. Typically these should be connected overnight (12 hours) but never more than 24 hours. The factory chargers have low current output, usually less than 2 amps, and this duration ensures a full charge while reducing the risk of overcharging.
Part Four
How to Charge your Ride On Car Faster
Purchasing a 'smart' charger for your ride on car can help recharge your battery more quickly while also reducing the risk of overcharge. A smart charger will track the status of the battery during charge and automatically reduce the charging voltage once the battery is near full charge. Such chargers can be left attached to the battery indefinitely without causing them to overcharge and be damaged.
Look for smart chargers with a higher charge rate than the stock chargers, listed in amps. A 4 or 6 amp charger will charge most batteries to 90% in a few hours so your child can have multiple sessions of driving excitement each day.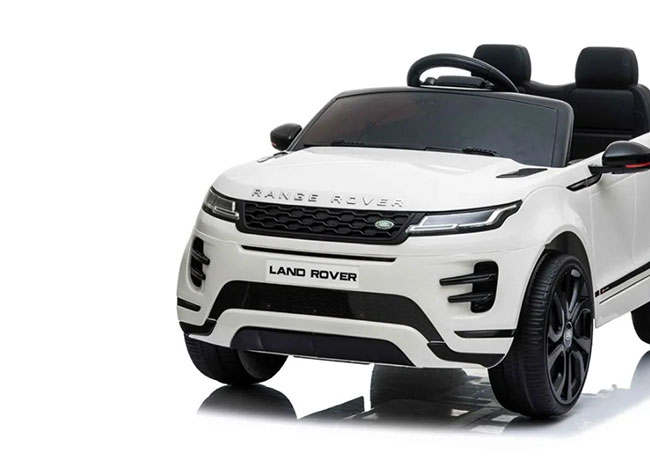 However it's worth keeping in mind that using a smart charger requires fairly simple access to the battery terminals. Some ride-on cars have proprietary battery connectors or may store the batteries in a hard-to-access location. For these types of cars using a smart charger may require additional wiring.
Part Five
What Happens When you Overcharge the Battery
It is possible to overcharge a ride on car battery. Overcharging can occur when the battery is left connected to the charger for an extended period beyond when it is fully charged.
This can cause damage to the battery and reduce its overall lifespan. It is essential to monitor the charging process and disconnect the battery from the charger once it is fully charged to avoid overcharging. Here are a few tips to help you charge your child's ride-on electric vehicle safely:
Plug the charger into a wall outlet away from clutter and traffic to prevent the wire from being a trip hazard.
Inspect the charger for cracks, dents and leaks before use, as broken chargers can cause fires
Consider purchasing a smart charger. Smart chargers monitor the battery as it charges and will automatically reduce the power when the battery is charged.
Rather than charging overnight, plug the car in during the day. Then, set a timer as a reminder to switch the power off once the regular charge time has

passed

.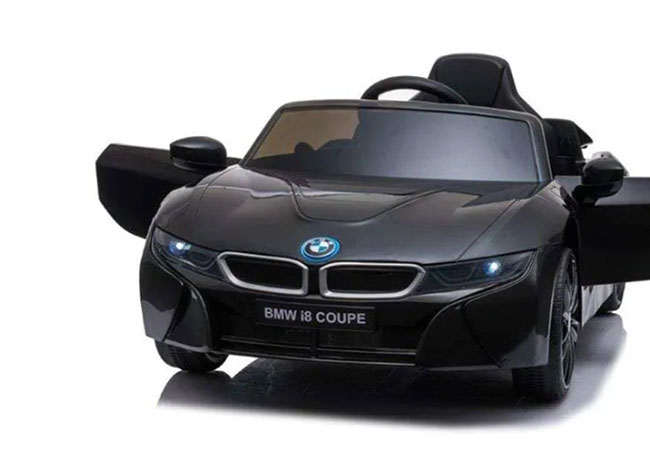 Part Six
What Happens if You Don't Charge Power Wheels Battery for a Long Time
If you don't charge a Power Wheels battery for an extended period, it will discharge and could suffer permanent damage to its cells, resulting in reduced capacity and a shorter lifespan. Moreover, it might develop sulfation, which is when sulfate crystals accumulate on the battery plates, limiting its charge-holding capacity and decreasing performance and lifespan.
Therefore, it's advisable to charge your Power Wheels battery every 3-4 months, especially when the toy has not been driven for a long time. If you need to store it for an extended period, make sure it's fully charged and kept in a cool, dry place to maximise its lifespan.
Part Seven
How to Know if Your Ride on Car is Charging
To determine if your kids ride on car battery is charging, look for a light or LED indicator on the charger; this typically turns red when the battery is charging and green when it's fully charged.
Let the battery charge for the recommended time stated in the instructions, then recheck the indicator. If the LED indicator is green, this means your power wheels battery is charged, and you can disconnect it from the charger. If it's still red, keep charging until it turns green.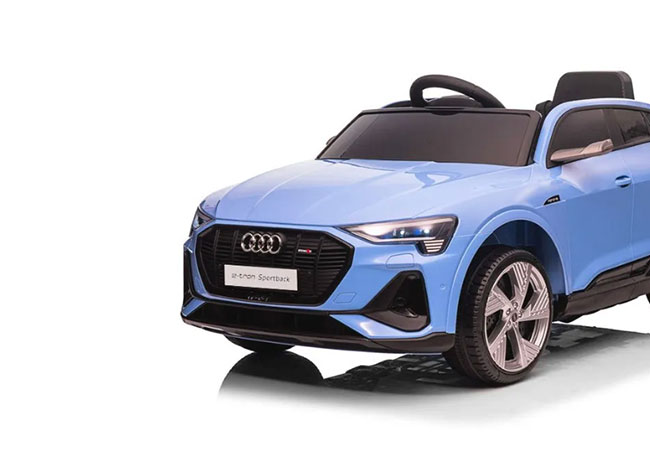 Part Nine
How to Replace the Battery on a Children's Ride-On Car
Has your current battery stopped working? Or is your child ready to upgrade from a 12v to a 24v ride-on car? Whatever the reason, follow these simple steps to fit a replacement battery:
Check if the size and brand of the replacement battery are suitable for your child's vehicle before purchasing.
Use a screwdriver to remove the battery bracket and take a photo of the existing wiring as a reminder of where everything goes.
Take out the old battery (be careful not to use any metal implements!), insert the new one and connect the terminals and plugs.
Throwing broken batteries away with your regular rubbish can harm the environment. Instead, contact your local recycling centre and dispose of them

correctly

!
About the Author
Hannah Hill
Entrepreneur, and mother of three. Hannah is a toy expert with 20+ years in the online toy industry, founding the Kidaroos website that sells 10,000+ toys per year. Hannah is always looking for new, innovative ways to keep everyone's kids active and energised in a world full of screens and social media and has been featured in publications such as Authority Magazine.